Spirit Of Love 2006 Highlights

The second "Spirit Of Love" Gathering in 2006 saw some fans returning, others coming for the first time, renewing and forging friendships, enjoying the various activities, and remembering and paying tribute, bound together by our love for Laura.

In addition to the beach memorial ceremony held at the bayfront beach in the private community where Laura last lived, we also held a special candlelight vigil at the hotel, giving fans an opportunity to recall fond memories or special occasions involving Laura.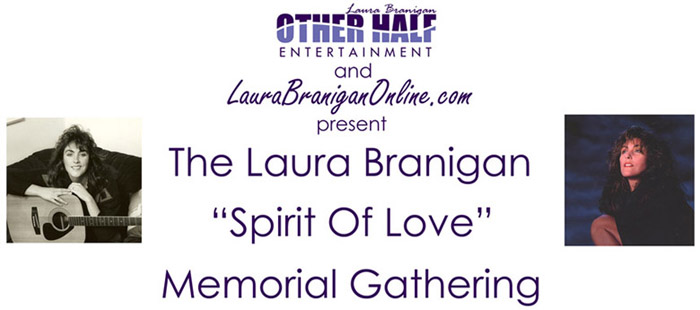 Event Banner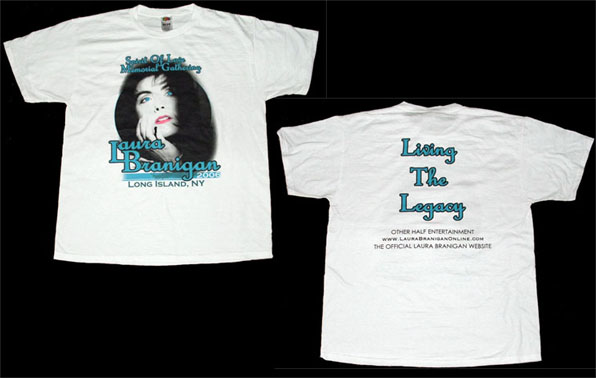 T-shirt design (shown here front and back), by Kathy Golik, Erika Atsumi Foreman, and Steve Hidook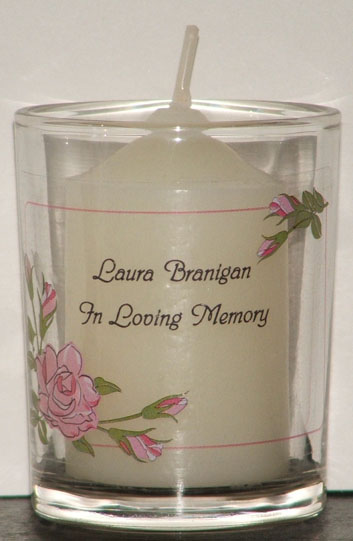 Votive Candleholder and candle, used in the candlelight vigil service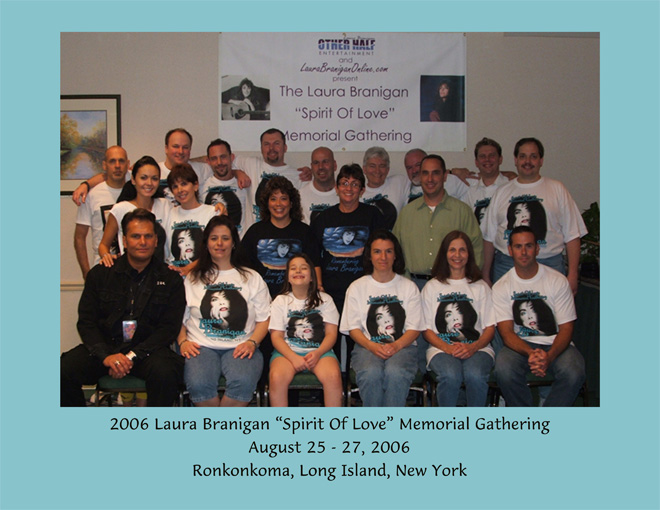 This is the group photo taken on August 26.
Below are two pieces written for the 2006 Spirit Of Love Memorial Gathering program.


You Will Always Be There

Submitted by Tommy Bayiokos
Two years ago, we were all gathered up at Armonk NY to pay our dear respects to our beloved Laura. Although unexplainable, those who hold her close feel a certain sense that she is still with us, and she is happy that her friends, family, band members, and fans are keeping her legacy alive. She used to say many times on the band stand as well as in the kitchen, "stay focused." A friend has been reminding me of Laura's phrase to lift my spirits up at times. I think keeping her memory alive by using positive and constructive forums are the best ways to honor her through the years, so let's all continue to stay focused as she would have wanted. As for me, I will always carry Laura with me deep in my heart, and use the memories of my friendship and special times with her as a source of immense strength and inspiration to fulfill my destiny in life's journey; along a road of promised hopes and dreams. I recently started swimming this year, and during my laps, I would catch myself at times hearing Laura yelling "use your arms, full range of motion!" Laura was a potential Olympic swimmer at one time before her success; as she once said to me, "I found my voice." May God bless you all, and keep the faith that our Laura will always eternally be there.
Two Years On...

by Kathy & Vince Golik
With the various hardships and losses that we and the fans have endured over the last two years, it's sometimes difficult to grasp that Laura left us two years ago… at the risk of using a cliché, there are times it feels like only yesterday. The other day we were watching the "Tahoe" concert, looking at that seemingly shy, sweet, innocent girl with the incredibly big voice. Hearing the roar of the crowd as she took the stage for her encore, it again struck us that no more will we be able to roar in appreciation for her as she commandingly treads the boards, no more will we shout back "we love you too, Laura" when she expressed her love for all of us onstage, and there will be no more after-concert fan chats about almost everything from new music to spaghetti sauces. Through the sadness though, came encouragement. New fans discovered Laura and her music. Old friends reunited with her legacy. Laura's dream of her official online store has been realized and is a success. Laura's high school benefited from a new scholarship in her honor generously provided by a devoted fan. And the record company showed a renewed interest in Laura's published music. A fresh "best-of" CD, originally designed for the UK market, has made great inroads around the world, outperforming initial sales estimates. We don't want to stop there. Our love for our friend continues to propel us to seek every possible venue for exhibiting Laura's incredible legacy in a positive light. And while some friends have chosen to quietly reflect on their times with Laura and step back, we have chosen to remember her by working to ensure a positive legacy for her, so that new friends can learn about Laura, and fall in love with her music and her spirit, and old friends can learn more about Laura, and fall in love all over again. For now, we can spend a couple of days reuniting with friends, making new ones, reflecting on the love we all have in common for that solitary unique talent that brings us not only to this place, but in our hearts, together anytime. And two years on, we know that our love hasn't withered cold… it's only beginning to grow.
Page updated: December 3, 2006, 8:00 PM EST